EXTRA MATCH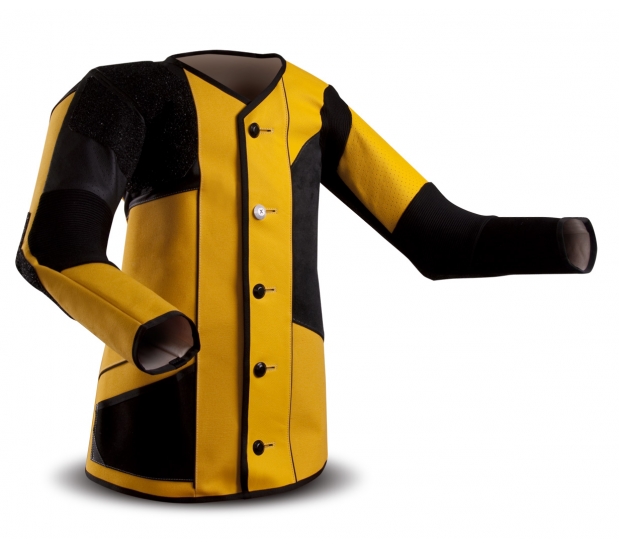 Sizes:

MEN: 44 - 60

//

WOMEN: 34 - 48

Variants:
Standard size / Made to measure / Model
Material:
DOUBLE CANVAS, SOFT LEATHER
Details:
Shooting jacket EXTRA MATCH is mostly made of leather and Canvas.
The pocket on the outer side is made of soft leather.
The chest part of the jacket is also made of soft perforated leather - Air-System.
The shoulder part of the shooting hand is made of soft leather so that the sleeve
enables free movement.
TOP GRIP material is used on the supporting parts.
Buttons are made of dural and are held-in-place thanks to a screw and pad.
Their replacement is very easy.
Other products in this category: