COTTONSTAR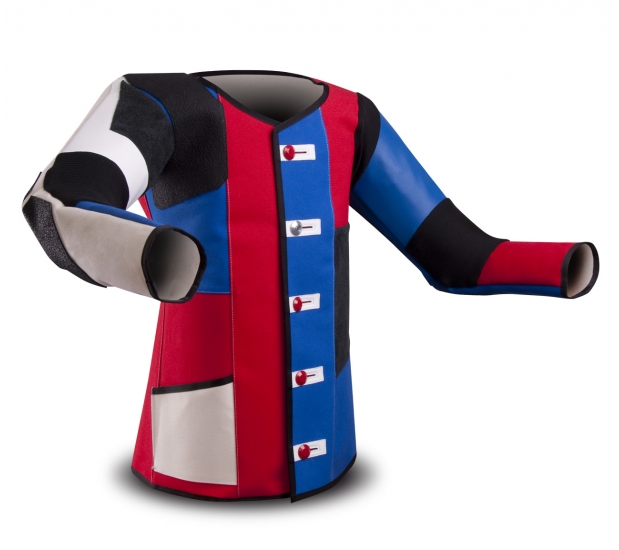 Sizes:

MEN: 44 - 60

//

WOMEN: 34 - 48

Variants:
Standard size / Made to measure
Material:
IMITATION- LEATHER, DOUBLE CANVAS
Details:
Shooting jacket COTTONSTAR is made of double Canvas and soft leather parts.
The fastening of the sling offers numerous variations.
The mounting of the sling holder can be adjusted.
Perforated soft suede around neck ensures perfect conditions and relaxed shoulders.
Anti slip rubber on both elbows ensures grip and allows positions to be consistently
reproduced.
Elastic material is used on the inside of elbows.
Buttons are made of dural and are held-in-place thanks to a screw and pad.
Their replacement is very easy.
Other products in this category: